Property Information
Cameron Landing
3470 Mount Zion Road
Stockbridge, GA 30281
phone: (855) 366-3221
fax: (770) 474-3260

WE'RE SOCIAL. BECOME A FAN



Office Hours

Monday

8:30AM-5:30PM

Tuesday

8:30AM-5:30PM

Wednesday

9:30AM-5:30PM

Thursday

8:30AM-5:30PM

Friday

8:30AM-5:30PM

Saturday

10:00am - 5:00pm

Sunday

1:00pm - 5:00pm
Resident Services
Fogelman C.A.R.E.S.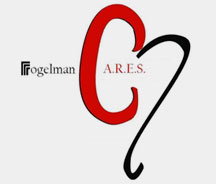 Ask Me How?
Beyond Your Expectations . . .
Resident Satisfaction Survey
We want to make sure we are providing you with the best possible apartment living experience. In order to know how satisfied you are with your home, we would like for you to complete the survey below. Surveys only take a few minutes of your time. Your feedback will help us to provide superior service, so please share any comments you desire.
Please list your name and apartment number to be entered into our monthly drawing for $100 off one month's rent.